As part of our visit to the town of Rabnita (pronounced "Rebnitsa"), Moldova, we did a masterclass/presentation with some very lively kids at a University there (see my blog post Moldova, Part 2 if you want more info on that). During these presentations we get the group singing all together- a sort of vocal big band where I split them into three sections and have each group sing a simple melodic line. Imagine an instrumental big band- the horn sections all play melodic lines that provide "backgrounds" for the soloists to play over. Once I've got the backgrounds established, I ask if there are any students who'd like to solo with me and miraculously, even in the most quiet, shy groups at least one person always volunteers. This group wasn't shy at all, so we had a few volunteers, all with great spirit, and one who really stood out...
A young lady named Ketti (like our "Katie") Stepanova was sitting in the front row of the room and I could see just from the way that she was listening to me and the band play that she was very interested in music. (I wondered if she was studying music, but as it turned out, the University has no music program). When she got up to sing, we were totally blown away- she had a great sense of groove and time, could easily sing back to me any line I sang to her AND she was making up harmony on the spot. WHAT?! We continued with the rest of the class which ended with a few minutes for Q&A. There were lots of questions about life as professional musicians and at one point Ketty asked "how do you to learn how to sing this kind of music?" You know how sometimes you can tell by the way a person asks a question that they're really hungry for the answer? We knew that there isn't a lot of opportunity to study privately in Moldova, so we talked about how you can learn a great deal about music from listening and singing along with recordings, etc.
After the class was over, I spoke to Ketti in more detail about music study- it turns out she's majoring in visual arts- and we invited her to sing with us in that evening's concert. Again, a big part of the tour is to engage with local people and musicians and also, we feel that if we turn just one person on to loving and learning music then we've been successful.
That night she came to soundcheck where we taught her a blues tune to sing with me that evening- nothing like throwing her in the deep end, right? And yet she's such a natural talent that she learned it easily and performed it flawlessly in the concert, again nailing every part of it and making up perfect harmony on the spot.
It was a real joy to meet her and to sing with her. I don't know if she will have a chance to pursue studies or a career in music, but I hope that she will not ignore what is for sure, real talent. And on a personal note, she's a lovely, gracious woman AND she gifted me with one of her own incredible paintings! What a beautiful reminder to hang in my home of this beautiful experience. Best of luck to you, Ketti, in all you do.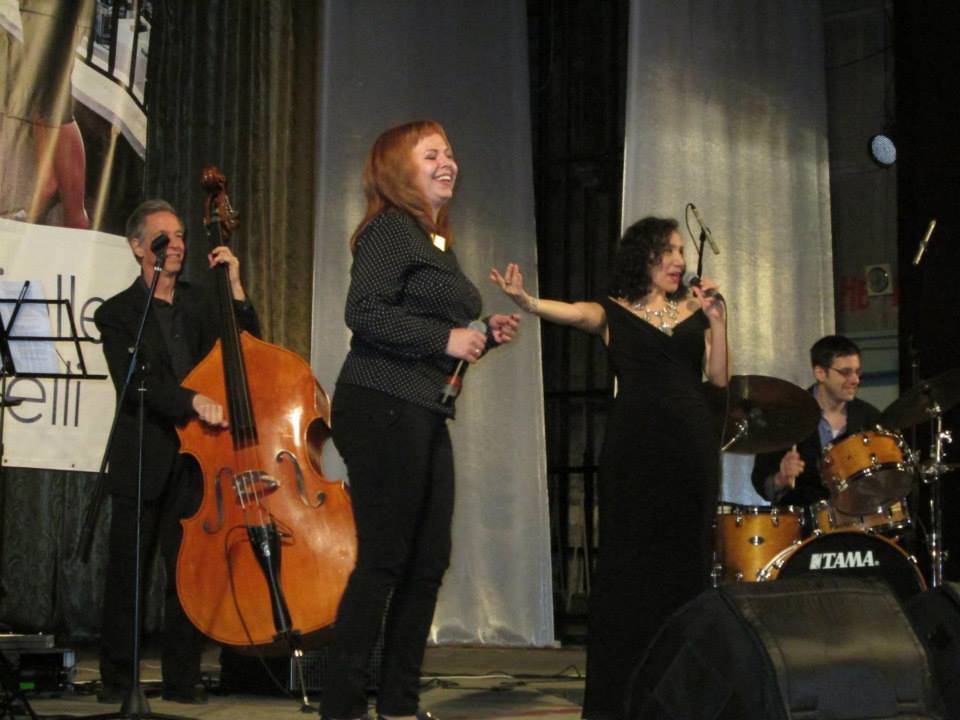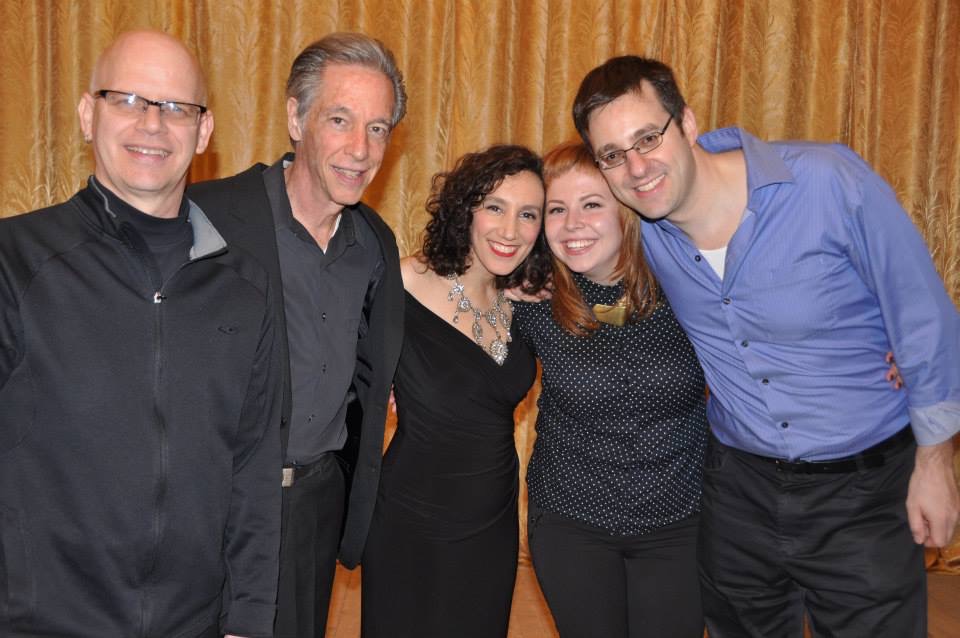 All opinions expressed herein are solely the opnions of Gabrielle Stravelli, not the US State Dept or American Music Abroad. Our ensemble, pictured above with Ketti is: Jim Ridl, piano, Pat O'Leary, bass and Jordan Young, drums. All photos by John Ferguson